Welcome. We are always looking for new players and members to join the band or club. The FC St. Pauli Pipe Band has been formed in 2015 and is currently concentrating on building up new players for the pipe band. The aim of the band is to play modern compositions as well as traditional tunes in liaison to the rules of the Royal Scottish Pipe Band Association (www.RSPBA.org).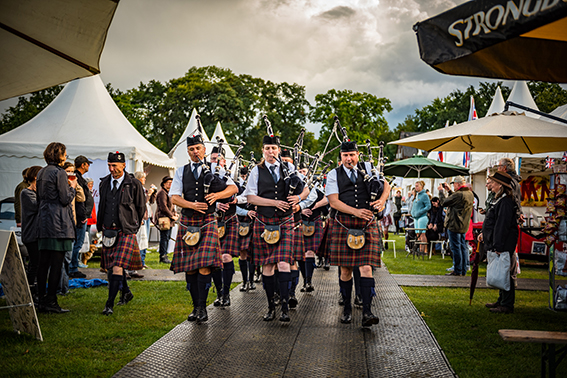 It's our ambition to work with you in a respectful, participating and open-communicating band community. We believe that to enjoy your learning lessons and feeling wellcome in your club environment is the foundation to continually getting better as a musican. Our next goal is to reach a good (Grade 4) competition playing standard as well as working on the emprovement of the pipe band tone and finger techniuqe over the next two years.
The band is trained by experienced players (Grade 3b) and continues to recruit junger players all over north germany. In this we are supported by our main Club the professional Football Club St. Pauli from 1910, Hamburg.
Friendships and regular exchanges with other clubs and bands, as well as taking part in learning activities are encouraged and supported by the band.
Our kilt tartan is "Cameron of Erracht" (The Cameron Highlanders).
Our motto
"Communitas est animus musica" (community is the soul of music). The club organizes social events, band workshops or journeys with musical objectives on a regular basis for the members. The envolvement of our families and friends is part of the clubs avowal and very important to us.
Regardless if you are an experienced musician or beginner, your contribution is heartily welcome.
Form of organisation:
We are part of the amateur sport section of the Football Club "FC St. Pauli von 1910".